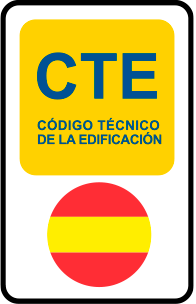 GlassFit CC-782
Efficiency, design and safety.
The system made of stainless steel has a better modulation of glass, with lengths of up to 1,500 mm, improving the instalation, since the number of clamps and anchors required per meter is less.
The leveling and regulation devices "Level 3D" and "Slot 180" save the irregularities of the floor and deviations, to achieve a perfect installation of the glass.
– Design: The shape of the base of the clamp has been improved to offer a minimalist aesthetic, a proper adjustment device, and a correct performance whether it's installed with a central chemical anchor or a mechanical one placed at the ends.
– Safety: Thanks to the work philosophy of the team of designers and engineers in our R+D+i department, we can develop exclusive and innovative solutions that make it possible for all our glass and stainless steel railing systems to be installed quickly and easily, while guaranteeing the safety of its users in the spaces where they are installed. The GlassFit CC-782 system has been designed to comply with the technical standards and specifications of international regulations.
– Easy installation: Easy access to all regulation points, since they are completely exteriors. It is not necessary to drill the glass.
CC-782 in black PVD finish
Black Finish is a black PVD finish that is applied to the stainless steel product using a vapor deposition technique. This treatment provides great resistance to factors such as exposure to UV rays, corrosion, detergents and solvents, or contamination.
Designed for a fast and safe installation.
The GlassFit CC-782 system for glass railings has been designed to guarantee maximum security, facilitate the installation process, and offer a simple and minimalist aesthetic:
PERFECT GLASS FIT:
The clamp has two new pieces of rigid plastic where the glass is placed. The new design of these parts allows the glass to be moved laterally, to place it in the final position without effort.
GLAZING KIT, PL-72:
The new glazing kit, PL-72, provides more stability to the system when subjected to external loads, thanks to the fact that this kit replaces one of the rubber gaskets for a plastic one.
3-POINT LEVELLING SYSTEM "LEVEL 3D":
The LEVEL 3D levelling system allows to regulate the XYZ axes to guarantee the verticality of the railing on floors up to 4,2% (2,4 °) of slope. Likewise, it corrects and absorbs irregularities of up to 5 mm in the slab.
"SLOT 180" DEVICE TO CORRECT DRILL DEVIATIONS:
The "SLOT 180" device located at the base of the clamp facilitates installation even if the centre of the hole of each anchor has deviated up to a maximum of ± 2.5 mm
Technical characteristics
CC-782
Polished finish
Satin finish
| | A | B | C | D | RE | | | | | | | | | | | | | |
| --- | --- | --- | --- | --- | --- | --- | --- | --- | --- | --- | --- | --- | --- | --- | --- | --- | --- | --- |
| 1 | 192 | 140 | 95 | 20 | 50-55 | | | | | | | | | | | | | |
Accessories required for installation
---
PL-72
| | A/Uds | B/Uds | G | | | | | | |
| --- | --- | --- | --- | --- | --- | --- | --- | --- | --- |
| 1 | 1 | 1 | 12,38-12,76 | | | | | | |
| 1 | 1 | 1 | 16,38-16,76 | | | | | | |
| 1 | 1 | 1 | 17,52 | | | | | | |
Set for fixing glass for base glass clamp for glass railing system GlassFit CC-782
BR-2031
| | Ø | RE | | | | |
| --- | --- | --- | --- | --- | --- | --- |
| 1 | 2 | 7-40 | | | | |
Pin wrench for base glass clamp CC-780/782/800/801
Compatible handrails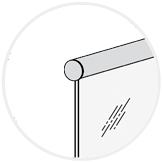 RP-1400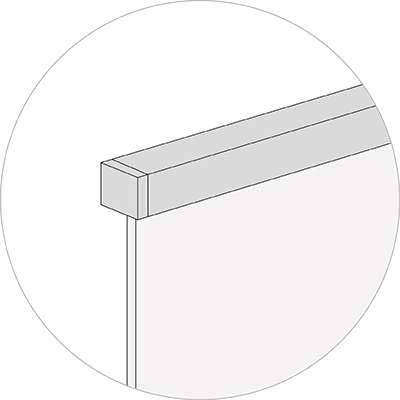 RP-1410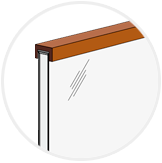 RP-1411
SV-1260
ST-314
ST-315
Without Handrail