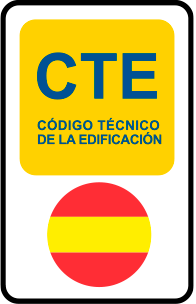 GlassFit CC-801
A strong and small- sized clamp for glass railing systems
The GlassFit CC-801 clamp system for glass railing systems stands out due to its minimalist design, easy installation, and robustness. The CC-801 clamp provides a feeling of extraordinary rigidity and solidity compared to what might be expected from a product of its size. It can achieve modulations up to 1300mm despite its small dimensions and design, inspired by our bigger CC-800 model. It is available in AISI 316 stainless steel in a gloss or satin finish.
– Design: the CC-801 clamp stands out due to its minimalist aesthetic, which gives any project a modern look. Its design is optimized to mount glass panels of 12.38mm to 17.52mm thick, depending on the glazing kit. Also, the shape of the base has been optimized to offer good support for the adjustment device and a proper functioning of the central anchor.
– Safety: we guarantee the highest level of safety for users: our systems comply with all technical demands within the legal and regulatory framework and they are tested in our labs according to international standards and stated certification labels.
– Easy installation: The LEVEL 3D, SLOT 180 devices, level and properly align the glass panels. The adjustment points are easily accessible, even with the glass in place, which will considerably reduce installation times. Also, the design allows an effortless sideways movement of the glass, making it easy to position on the clamp.
Efficient design for extraordinary robustness
The CC-801 clamp for glass railing is one of the most robust and resistant systems on the market. The LEVEL 3D, SLOT 180 devices make installation easy and reduce assembly times.
PERFECT FIT OF THE GLASS: The clamp design allows for effortless sideways movement of the glass to get it into its final position. The clamp can be adjusted and permanently fastened to the slab with the glass supported in its final mounting position.
PL-81 GLAZING KIT: This kit has been designed to give the system greater stability and rigidity when subjected to external loads.
LEVEL 3D DEVICE: This device allows the clamp supports to be adjusted to guarantee the verticality of the guardrail on floors with a slope of up to ±6.6% (3.8°). Plus, it corrects irregularities of up to 5 mm in the slab.
SLOT 180º DEVICE: This device, located at the base of the clamp, facilitates installation even if the center of the drill hole for each anchor has moved up to ±3 mm (6 mm) from its initial mounting position.
Technical characteristics
CC-801
Polished finish
Satin finish
| | A | B | C | D | RE | | | | | | | | | | | | | |
| --- | --- | --- | --- | --- | --- | --- | --- | --- | --- | --- | --- | --- | --- | --- | --- | --- | --- | --- |
| 1 | 200 | 90 | 70 | 20 | 50-55 | | | | | | | | | | | | | |
Accessories required for installation
---
PL-81
| | A/Uds | B/Uds | G | | | | | | |
| --- | --- | --- | --- | --- | --- | --- | --- | --- | --- |
| 1 | 1 | 1 | 12,38-12,76 | | | | | | |
| 1 | 1 | 1 | 16,38-16,76 | | | | | | |
| 1 | 1 | 1 | 17,52 | | | | | | |
Set for fixing glass for base glass clamp for glass railing system GlassFit CC-801
BR-2031
| | Ø | RE | | | | |
| --- | --- | --- | --- | --- | --- | --- |
| 1 | 2 | 7-40 | | | | |
Pin wrench for base glass clamp CC-780/782/800/801
Compatible handrails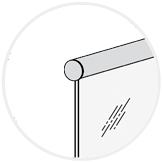 RP-1400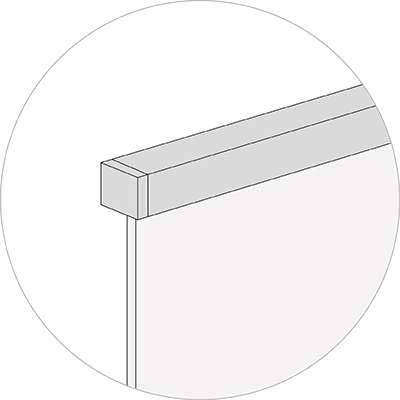 RP-1410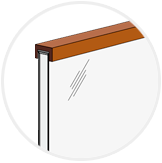 RP-1411
SV-1260
ST-314
ST-315
Without Handrail