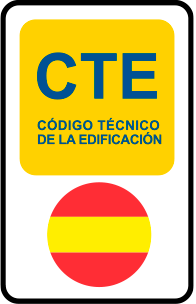 Glassfit SV-1801 Top
The new SV-1801 Top designed for large crowds and areas subject to high wind loads.
The new GlassFit SV-1801 Top railing system allows installation in areas that support large crowds of people such as stadiums or concert halls, and in areas exposed to adverse weather conditions such as strong wind loads on roofs, balconies, viewpoints, viewing platforms and spectator areas. This system has been designed in accordance with international regulations for use in public and private spaces in accordance with international regulations for use in public spaces.
In addition to the usual interior drainage systems of the profile, glazing kits, end caps and accessories, this system includes LED lighting technology, providing aesthetic and illuminating environment solutions.
– Design. The profile hole and the glazing kit have been specially designed to allow the assembly of glass with a thickness of up to 31.52mm.
– Safety. Guaranteed safety of all balustrades and rail systems for the client, complying with all legal and regulatory technical requirements. We test our systems in our laboratory in accordance with international regulations and accredited certifiers.
– Ease of installation. The remarkable advances included in this system in terms of anchoring possibilities and improvements in dimensions and weight, allow a simpler installation while offering a more environmentally friendly product, therefore reducing the environmental footprint.
A solid structure and design that make this profile the best in its category.
Our R&D department has made the SV-1801 Top system from Comenza the best option for profiles designed for large crowds and strong wind loads.
Dimensions and weight: It is one of the lightest and strongest profiles in its category, maintaining a minimalist aesthetic.
LED technology: Thanks to the new design of the chocks, which allow the possibility of adding LED lighting, the railing system can now perform setting and signaling functions
Strong and most resistant anchor: The new system is compatible with chemical anchors, which give it solidity and stability on site.
Symmetrical drainage design: The profile design allows the possibility of installing it with its drainage holes towards the inner or outer side of the railing, simply by turning the profile.
Technical characteristics
| | LG | A | B | C | D | | | | | | | | | | | | | |
| --- | --- | --- | --- | --- | --- | --- | --- | --- | --- | --- | --- | --- | --- | --- | --- | --- | --- | --- |
| 1 | 2500 | 123 | 85 | 100 | 50 | | | | | | | | | | | | | |
| 1 | 5000 | 123 | 85 | 100 | 100 | | | | | | | | | | | | | |
Accessories required for installation
---
Top
SV-1801 Top
PL-180 KIT
| | A/Uds | B/Uds | C (LG) | D (LG) | G | |
| --- | --- | --- | --- | --- | --- | --- |
| 1 | 15 | 15 | 2500 | 2500 | 25,52 | |
| 1 | 15 | 15 | 2500 | 2500 | 30,38-30,76 | |
Wedge and rubber set for glass railing system GlassFit SV-1801, SV-1802, SV-1801 RX
PM-01
| | A | | | | | |
| --- | --- | --- | --- | --- | --- | --- |
| 10 | 30 | | | | | |
Joiner pin for glass balustrades profiles GlassFit SV-1401, SV-1402, SV-1403, SV-1404,SV-1501, SV-1602, SV-1701, SV-1702, SV-1703, SV-1801, SV-1801 RX, SV-1802
BR-2039
| | | | | | | |
| --- | --- | --- | --- | --- | --- | --- |
| 1 | | | | | | |
Roller tool for fixing and removing wedges of GlassFit glass balustrades
BR-2041
| | | | | | | |
| --- | --- | --- | --- | --- | --- | --- |
| 1 | | | | | | |
Tool for fixing and removing wedges of GlassFit glass balustrades
Compatible handrails
Without Handrail