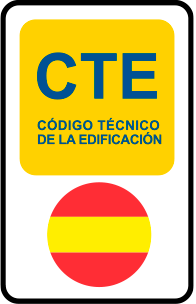 Glassfit CC-780
New GlassFit CC-780 system
The new glass railing system with floor clamp incorporates the Level 3D device which has the capacity to supersede irregularities of an uneven floor while maintaining desirable aesthetics.
Designed according to the different Technical Building Codes for use in private spaces such as homes, hotel balconies and residential flats or as a pool enclosure. Load test of 0.8 kN certified by Applus.
This system brings together the differential values ​​of the Comenza brand:
– Design. The design of the CC-780 system is characterized by being innovative, minimalist and elegant, in line with modern day architecture.
– Safety. Guaranteed safety of the client, complying with all technical requirements of a legal and regulatory nature. We test our systems in our laboratory according to international standards and accredited certifiers.
– Easy installation. In accordance with our commitment to guarantee simple, fast and economical assemblies, the new GlassFit CC-780 system incorporates Slot 180 and Level 3D leveling devices that allow perfect alignment with the installed glass.
Adjustment and leveling
perfect
The new CC-780 system incorporates a series of innovative features that guarantee maximum safety and facilitate the installation process:
– Easy access to all regulation points.
– Simple glass adjustment. Once the glass is supported on the clamp, it can be moved laterally, without effort, on the pieces where it rests, to place it in its desired final position thanks to the curved surface of the rigid plastic pieces.
It is possible to adjust the final position of the clamp on the floor, with the glass resting in its final position, using a ratchet or a combined fixed key.
– Glass up to 21.52mm. It is possible to mount glass with a thickness of up to 21.52 mm
The slot on the base of the clamp permits correct installation, even if the centre of the anchor hole has deviated from its original mounting position, up to a maximum of ± 3.25 mm in the direction of load application.
Three-point leveling system "LEVEL 3D" (regulates the XYZ axes), which can be adjusted 5 mm and therefore, can absorb 5 mm of irregularities within the floor base. With this regulation the fully vertical railing can be installed on floors with slopes of up to ± 7.5% (4.3 °).
Technical characteristics
CC-780
Polished finish
Satin finish
| | A | B | C | D | RE | | | | | | | | | | | | | |
| --- | --- | --- | --- | --- | --- | --- | --- | --- | --- | --- | --- | --- | --- | --- | --- | --- | --- | --- |
| 1 | 155 | 83,6 | 110 | 24 | 60-65 | | | | | | | | | | | | | |
Accessories required for installation
---
PL-70
| | A/Uds | B/Uds | G | | | |
| --- | --- | --- | --- | --- | --- | --- |
| 1 | 1 | 1 | 12,38-12,36 | | | |
| 1 | 1 | 1 | 16,38-16,76 | | | |
| 1 | 1 | 1 | 17,52 | | | |
Set for fixing glass for base glass clamp for glass railing system GlassFit CC-780
BR-2031
| | Ø | RE | | | | |
| --- | --- | --- | --- | --- | --- | --- |
| 1 | 2 | 7-40 | | | | |
Pin wrench for base glass clamp CC-780/782/800/801
Compatible handrails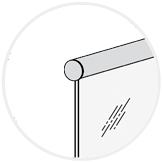 RP-1400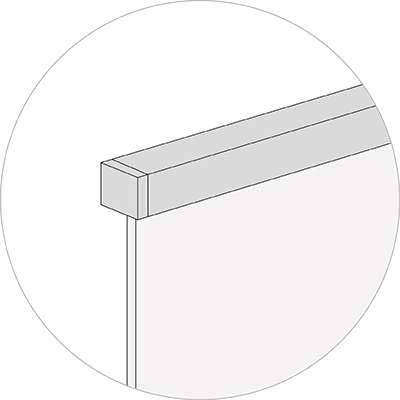 RP-1410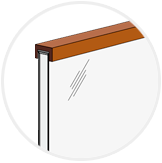 RP-1411
SV-1260
ST-314
ST-315
Without Handrail